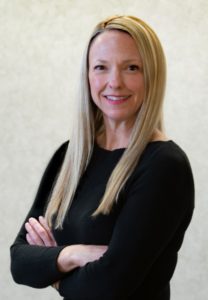 At the February 15 regular meeting of the Kittitas County Public Hospital District 2 Board of Commissioners, Carrie Youngblood was chosen to fill the vacancy on the Board left by the departure of Melissa Becker. This five-member governing body oversees the operations of the public hospital district that covers Upper Kittitas County.
KCPHD #2 solicited letters of interest following the resignation of Melissa Becker effective January 31, 2021. "Carrie brings an expertise in human resources and years of experience in healthcare that will greatly benefit Hospital District #2," said Floyd Rogalski, President of the Board of Commissioners for Kittitas County Public Hospital District No. 2. Ms. Youngblood is on the Washington Hospital Services Board and is the current President of the Washington State Healthcare Human Resources Association.
Carrie has lived in Kittitas County since 1992 and has over 20 years of experience in human resources and recruiting. She comes from a long line of nurses and healthcare providers, including a grandfather who was a cardiologist and medic in World War II. The decision to select Carrie Youngblood was unanimous.
Carrie was sworn in at the March 15 Board meeting and will serve on the KCPHD #2 Board of Commissioners until the November 2021 general election, at which time the position will be publicly elected. She will be eligible to run for the position if she chooses. The elected candidate will then complete the remainder of the term ending in 2023.

About Kittitas County Public Hospital District #2
Kittitas County Public Hospital District No. 2 provides ambulance services to Upper Kittitas County residents through Upper Kittitas County Medic One. KCPHD #2 also partners with Kittitas Valley Healthcare to provide urgent care services to the residents of District #2 through KVH Urgent Care – Cle Elum.